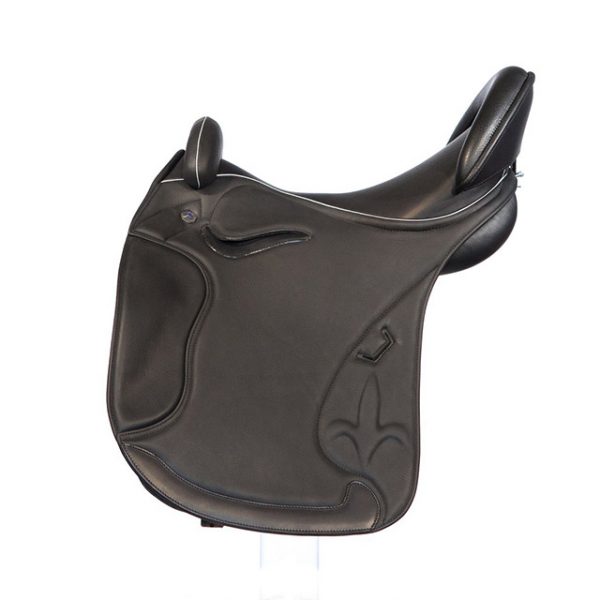 Comfort – Fit Billeting System naturally swings into girth groove and allows maximum freedom of movement.
Deep, wide seat with a narrow twist.
Soft grain cowhide is specially treated to assist with seat and leg security.
Exterior thigh block.
Balanced to promote "shoulder-hip-heel" alignment.
Wide channel encourages and enables healthy spinal and vertebrae processes.
Full weight bearing panels optimize comfort.
100% Natural Wool flocked panels with thin, high density foam to ensure a smooth surface.
Anatomically correct Beechwood Laminate Spring Tree with Lifetime Guarantee which evenly distributes pressure along the ribcage.
Designed to fit a large variety of horse builds.